Article
Introducing Geobrugg Barriers in RocFall2 2019
Published on: Sep. 13, 2018 Updated on: Jul. 05, 2022
2 minutes read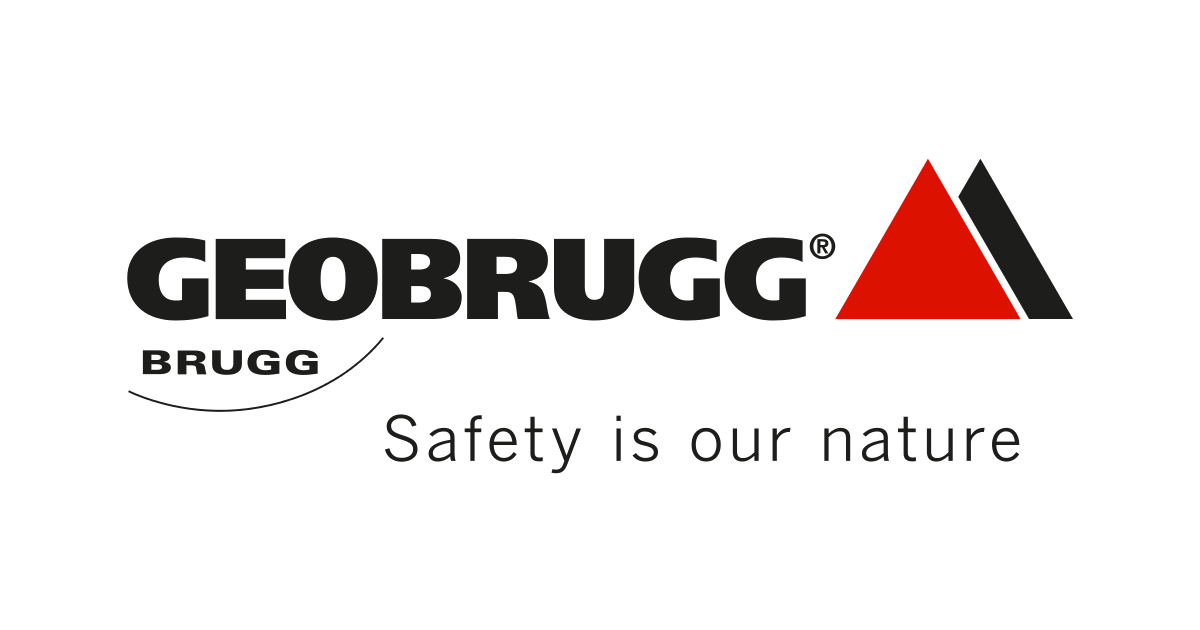 Rocscience is excited to announce the addition of Geobrugg rockfall barriers in RocFall2 2019. The addition of these pre-defined barriers to the Barrier Design Library, with associated properties and MEL/SEL test data, significantly enhance RocFall2's barrier analysis capabilities and improve the accuracy of its rockfall mitigation tools.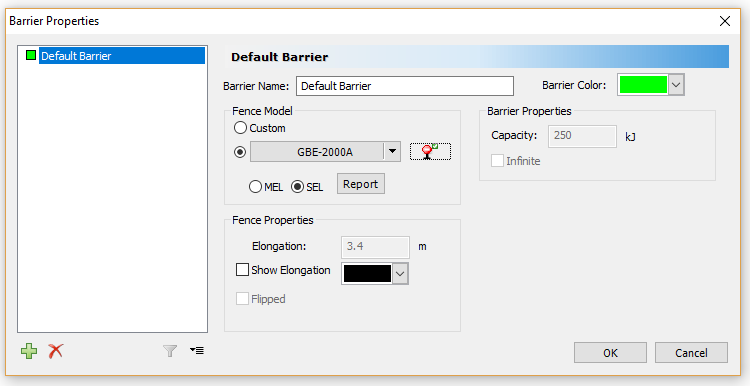 Based in Switzerland, Geobrugg manufactures rockfall protection barriers that combine practical solutions with the latest technology in high-tensile steel wire meshes. Geobrugg barriers are known for setting the benchmark for protection, ease of installation, and durability. They're designed to conserve materials and protect the environment and have sufficiently low weight to enable easy installation in all locations.
All Geobrugg barriers meet the testing and certification requirements of ETAG 027, Guideline for European Technical Approval of Falling Rock Protection Kits, published by the European Organization for Technical Approvals. ETAG 027 is the most widely implemented and only internationally recognized certification for rockfall catchment fences.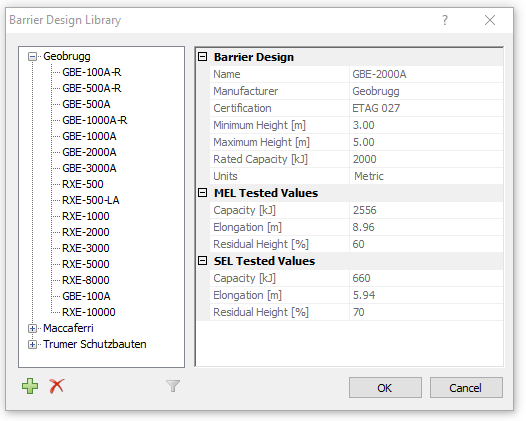 Extensive 1:1 field tests conducted according to the most demanding methods in vertical free fall have proven the performance of Geobrugg barriers, most of which bear the CE mark indicating conformity with health, safety, and environmental protection standards for products sold within the European Economic Area.
Geobrugg GBE barriers offer high efficiency and cost-effectiveness and meet the highest safety standards for withstanding impact energy levels of up to 3,000 kJ. Their low weight and low anchor forces mean they can be delivered to construction sites preassembled for quick and cost-effective installation.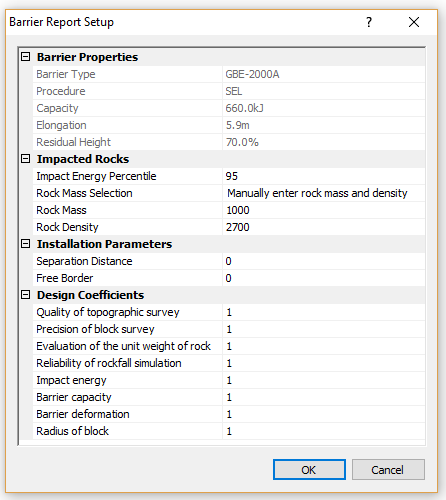 RXE barriers have an energy absorption capacity of up to 10,000 kJ, equal to a weight of 25 tons traveling at over 100 km/h—the world's strongest rockfall protection barrier. The barrier's low deflection allows its construction in the immediate vicinity of infrastructures, making it the only flexible rockfall barrier that can replace conventional dams such as those built near traffic routes.
For many years, Geobrugg engineers have successfully used RocFall2 to simulate rockfall energy and trajectory in order to optimize the energy level range of their products. Rocscience is pleased to expand this relationship by giving our customers access to the highest standards in barrier test data available to generate best-in-class barrier analysis they can count on.
Get started using Geobrugg barriers in RocFall2 2019 with a free trial.

More from Rocscience