Article
Africa on the Rise
Published on: May 12, 2021 Updated on: Jul. 05, 2022
4 minutes read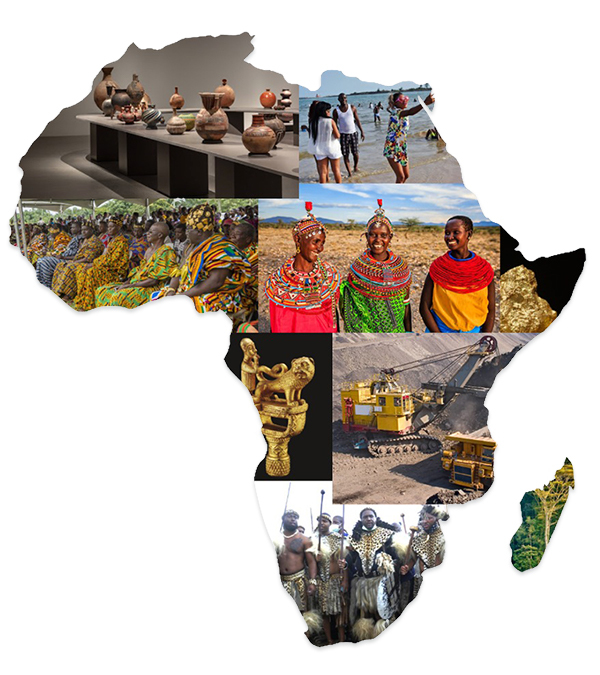 I welcome you with great pleasure to our first-ever RocNews Africa edition. Rocscience decided to create this quarterly newsletter to provide you with information on geomechanics, products, and services relevant to Africa. It serves as a forum for exchanging ideas among African geotechnical academics, researchers, and practitioners.
Last month, we held our first-ever Rocscience International Conference (RIC 2021), themed "The Evolution of Geotech: 25 Years of Innovation." About 500 people from around the world attended the virtual conference. Dr. Evert Hoek received the Lifetime Achievement Medal from Rocscience for outstanding contributions to rock engineering over a period spanning more than 50 years. In his special lecture, he outlined how this magnificent journey started in Zimbabwe and South Africa.
RIC 2021 also had four keynote lectures by international experts and two panel discussions. While helping with a keynote and the panel discussions, I was struck by one remarkable thing: South Africa's significant pioneering role in advancing numerical methods for underground rock mechanics, particularly for deep mines.
Prof. Dick Stacey, one of the Africa pioneers and who continues to mentor and grow rock engineers in Africa, participated in the panel discussion titled, "Is Numerical Modelling a Solution or a Problem?" He shared the following astonishingly simple, yet powerful modelling philosophy of Crouch and Starfield:
Be sure, before you start, that you are quite clear about why you are building a model and what questions you are trying to answer.
Look at the mechanics of the problem. Try to identify important mechanisms, modes of deformation and likely modes of failure.
Design or borrow the simplest model that will allow the important mechanisms to occur. It could serve as a laboratory for the experiments you have in mind.
Visualize and anticipate solutions before running a model.
Never run your model only once. Its sensitivity to input parameters changes is most informing.
The online conference had than 70 technical papers, five of which were from Africa. The Africa papers were:
Assessment of asperities geometry influence on MSW landfill critical interface side-slope stability using probabilistic analysis by D. Adeleke, D. Kalumba, L. Nolutshungu, and J. Oriokot
Can 2D cross-sections be safely extrapolated? By C. MacRobert
Application of discrete fracture networks (DFN`s) to the design of benches in an open-pit mine in South Africa by V. Kuppusamy
Life-of-mine deformation and stability assessment for Kibali conditions in Western 9000 series lodes by G. Kaleba, and
An integrated geotechnical risk management approach using cloud-based risk assessments, artificial intelligence, satellite monitoring, and drone technology by J. Strydom
We are presenting the first of the papers in this first edition of RocNews Africa, and the others in the subsequent issues.
RIC 2021 featured a special session to honour Prof. John Curran, Founder of Rocscience, for his "Outstanding Contributions to Geomechanics Numerical Research & Modelling." The session highlighted Rocscience's longstanding relationship with Africa. One of Dr. Curran's earliest Ph.D. students, Goodluck Ofoegbu, hailed from Nigeria. I was privileged to be his second African doctoral student.
Rocscience officially launched operations in Africa in February 2019 at an event in Accra. The company's involvement with Africa continues to grow in leaps and bounds. Ms. Ruth Obeng-King, the Accra-based Business Administrator, oversees marketing and sales for the continent. Mr. Edward Opoku, also a Business Administrator, supports all these operations and administers the Rocscience academic program from the Toronto office. He together with Rui Amoah, a Software Developer, provides close links with the Canadian office. Saiyona Ghosh, Marketing Lead for Rocscience, and Calvin Heinrichs, Marketing Coordinator, who ardently support the Rocscience African operations, are also key members of the team.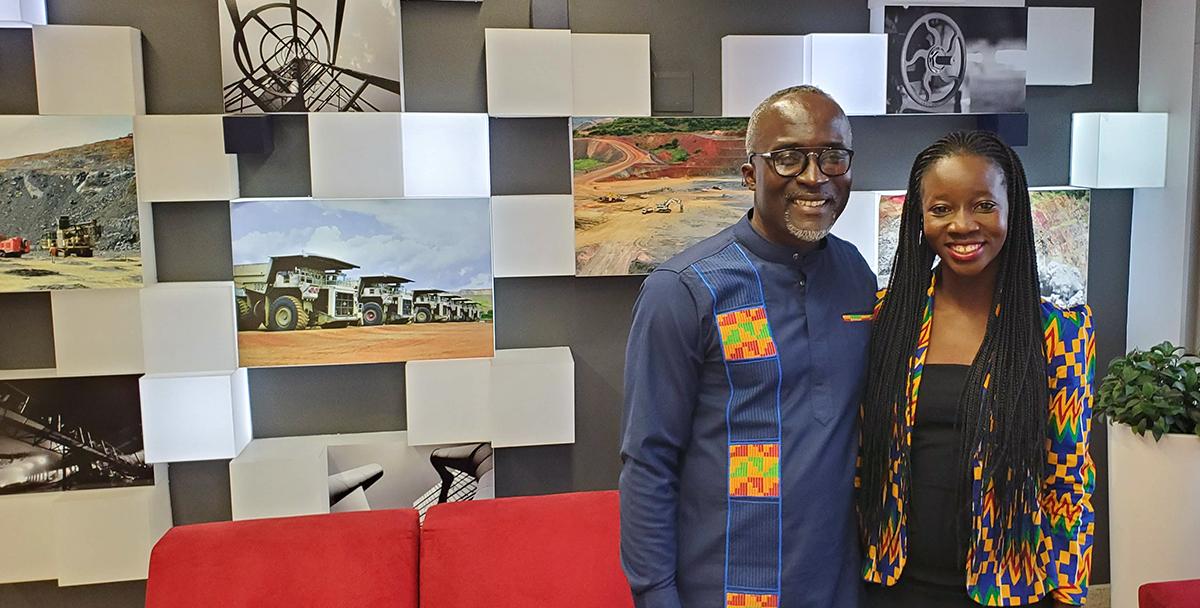 The team has trained over 120 professional engineers and 120 university students since the launch in Accra. Our next two courses on open pit slope stability and underground mining will be held in Zambia in the next few weeks.
We live Africa, breathe Africa, and believe in Africa. We look forward to growing the success of geomechanics and geotechnical engineering in Africa together with you.
Dr. Reginald Hammah
Director of Rocscience in Africa