Video
Which Slope Stability Method Should I Use?
Published on: Aug. 13, 2021 Updated on: Jul. 25, 2022
31:18 watch time
In this Keynote Speech for the South African Institute for Engineering and Environmental Geologists, Dr. Reginald Hammah discusses what the Slope Stability method should be used when conducting a practical slope design and analysis.
Note: Clicking on the image below will redirect you to the Rocscience YouTube channel where you can view the full video.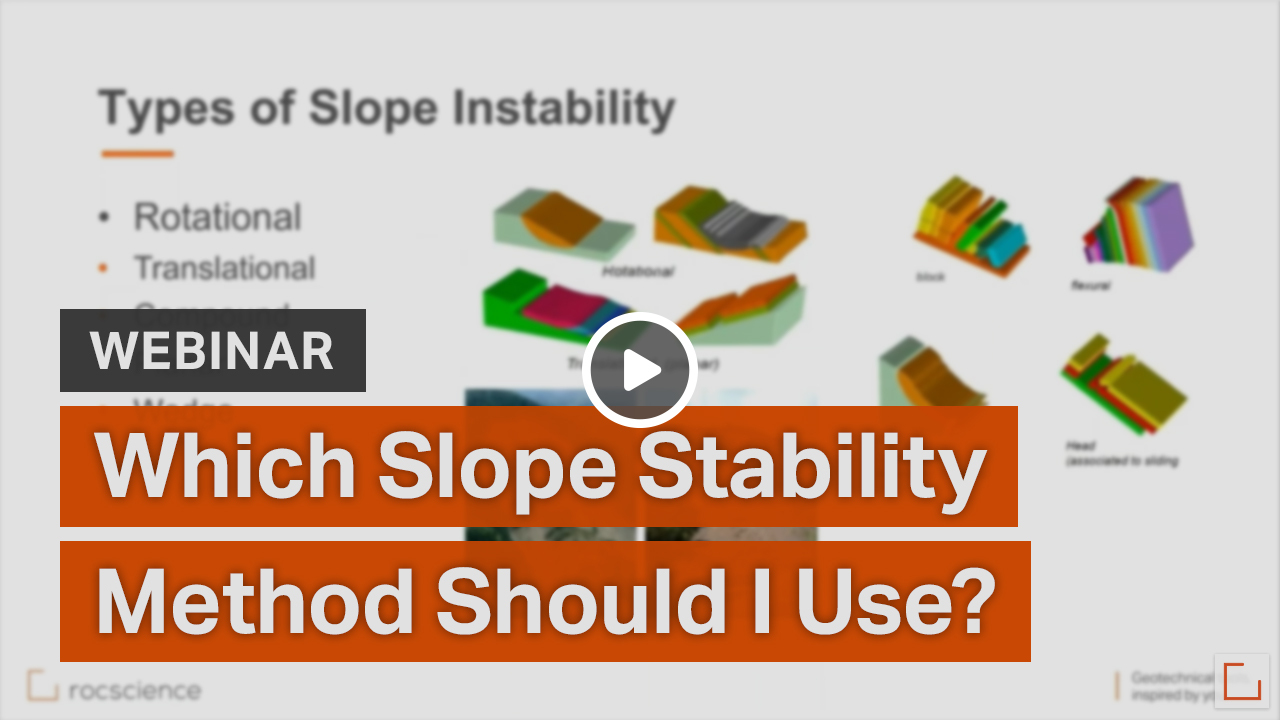 More from Rocscience