Product Announcement, Article
RocPortal: Optimizing Services for a Better User Experience
Published on: Sep. 18, 2023 Updated on: Sep. 20, 2023
3 minutes read
It's an exciting time of the year. Not only are our programs getting big enhancements, like the addition of Discrete Fracture Networks to RS3 and Spline surface search and Heuristic weak layer handling method in Slide3, but we're also focused on ways to streamline and optimize our standards of service.
What is the RocPortal?
The RocPortal is our online account-based portal which will provide you a new way to manage the software programs you use, and the people in your organization that need to use them. Online license management will give you the control to streamline routine tasks (ex: moving a license to a new device, renewing lease licenses etc.) through self-service, while getting a whole new level of visibility into your organization's software requirements.



Centralized License Management
The RocPortal will allow you to access your organization's license information all in one place
You can invite your software users and IT admins to join your organization and allow people across your organization visibility into your licenses and expiry dates.
It will streamline purchasing and renewing licenses, as it can be done automatically through the cart. For example: purchasing a new license online with a credit card means it will automatically populate in your RocPortal account and you can start using it immediately.
If you're switching from Perpetual Licenses, this will reduce the demand on your IT as there will be no more need to manually enter annual product keys for each license.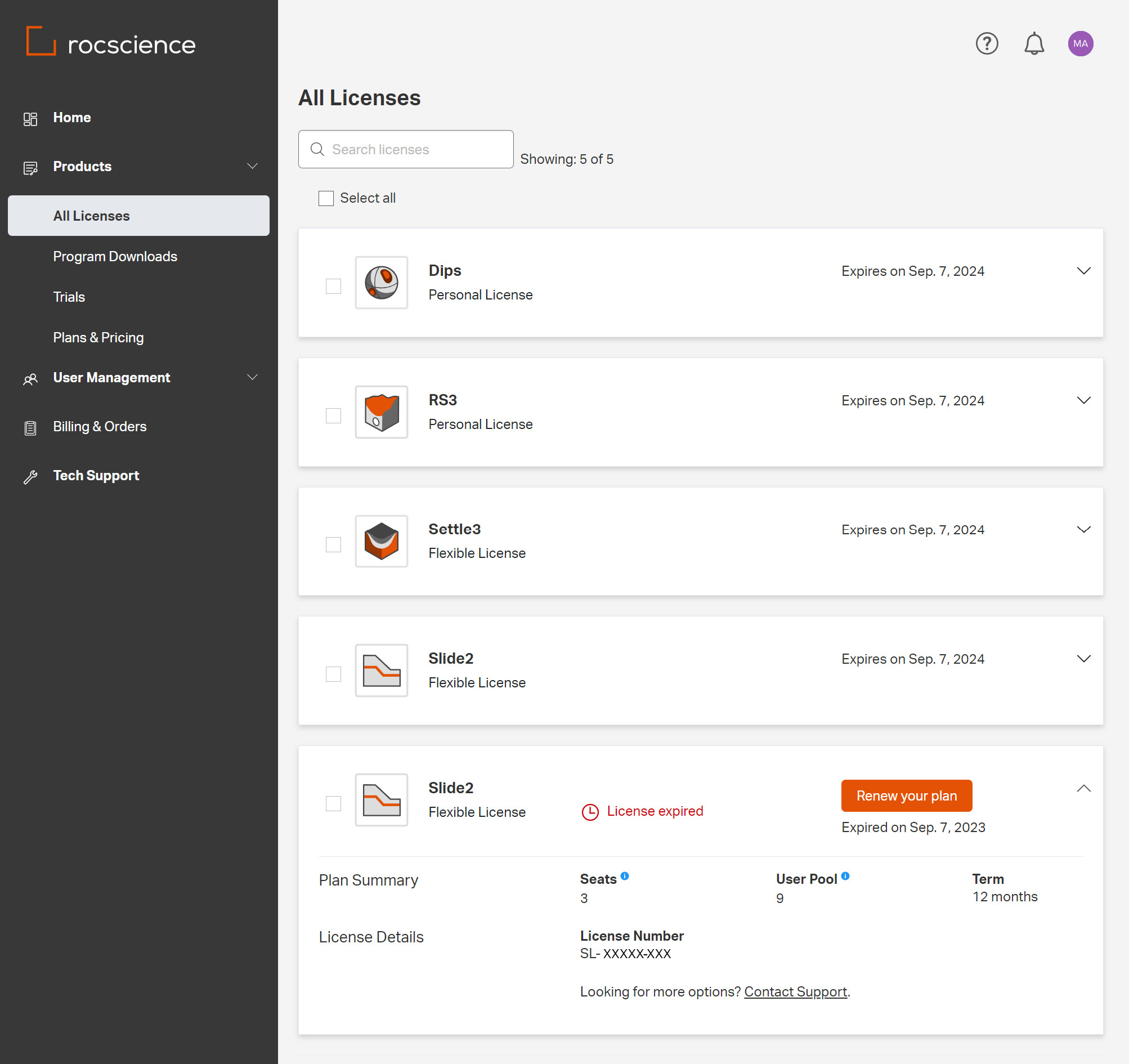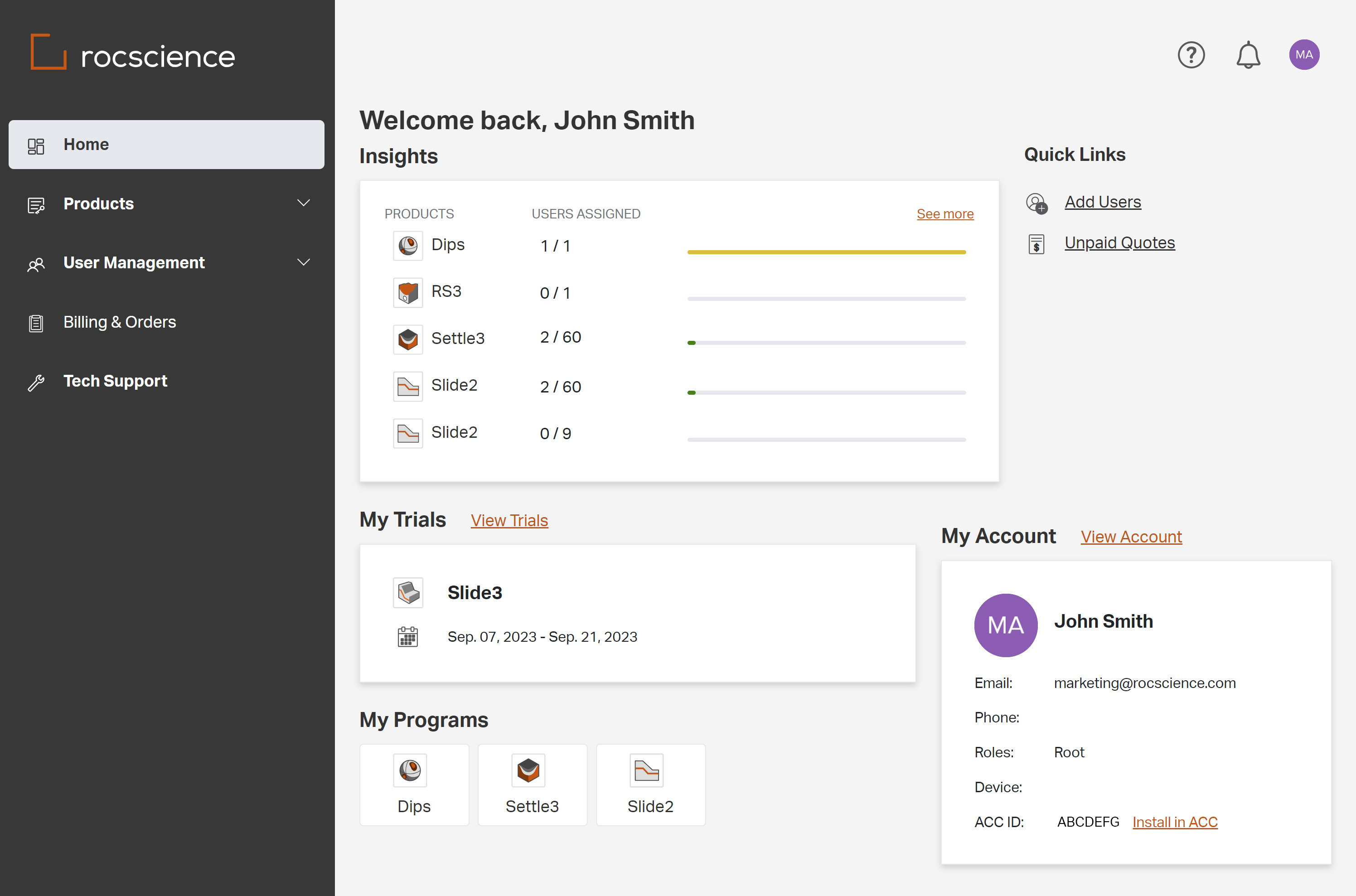 Security and Control over Usage
Managing access to software on a local server can put more workload on the IT admins and can often run into concurrency issues when too many people are trying to access the software at the same time.
Within the RocPortal, you can assign specific people to use your programs.

This gives you more control and visibility as to who has access to a program at any time.
You can also remove access from users and assign it to others, should your requirements change.

Set different permissions for different users:

Admin privileges allow you to assign users to licenses.
Billing provides the user access to renewals and purchasing.
Consumers are only able to use software that is assigned to them.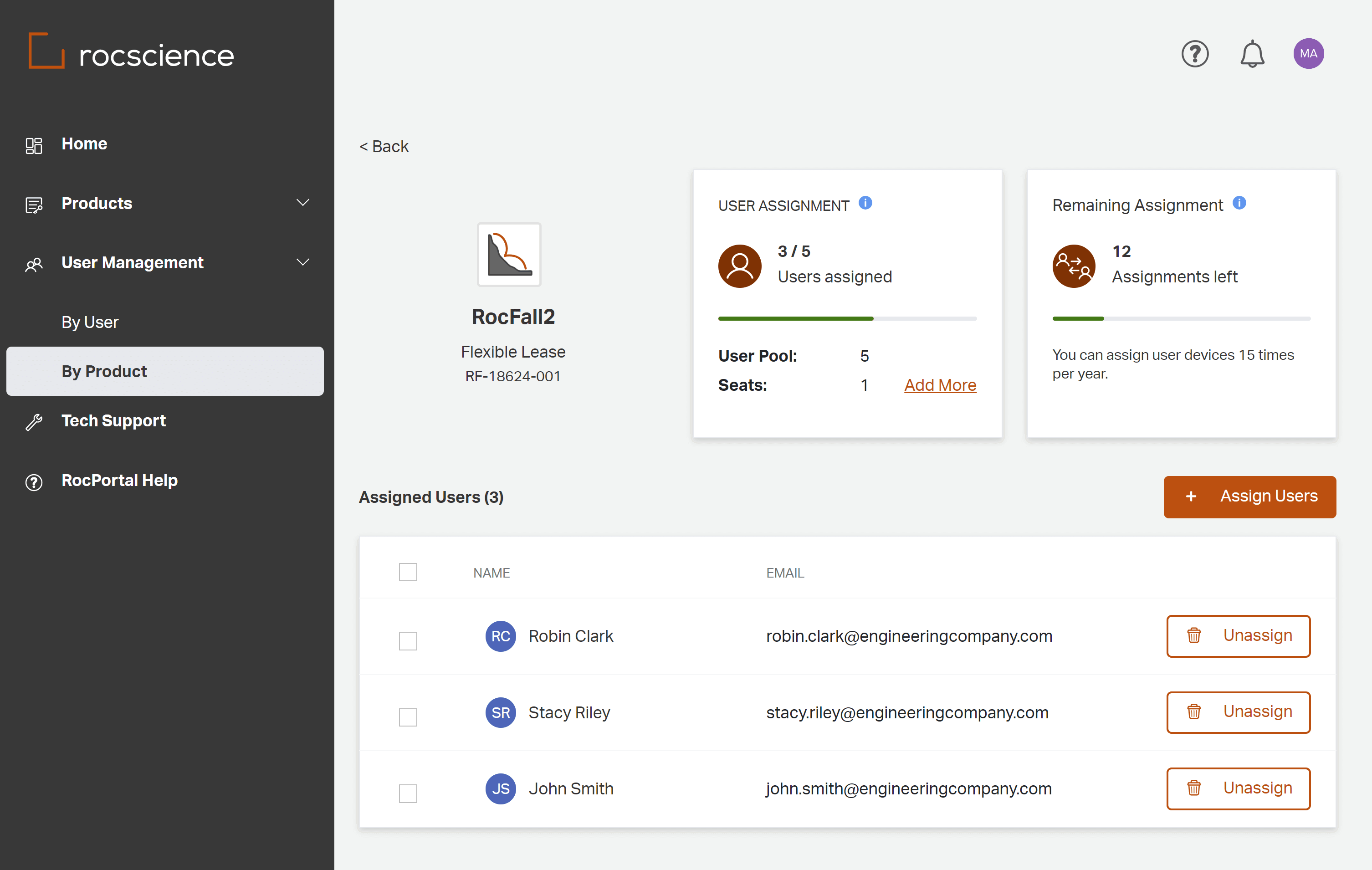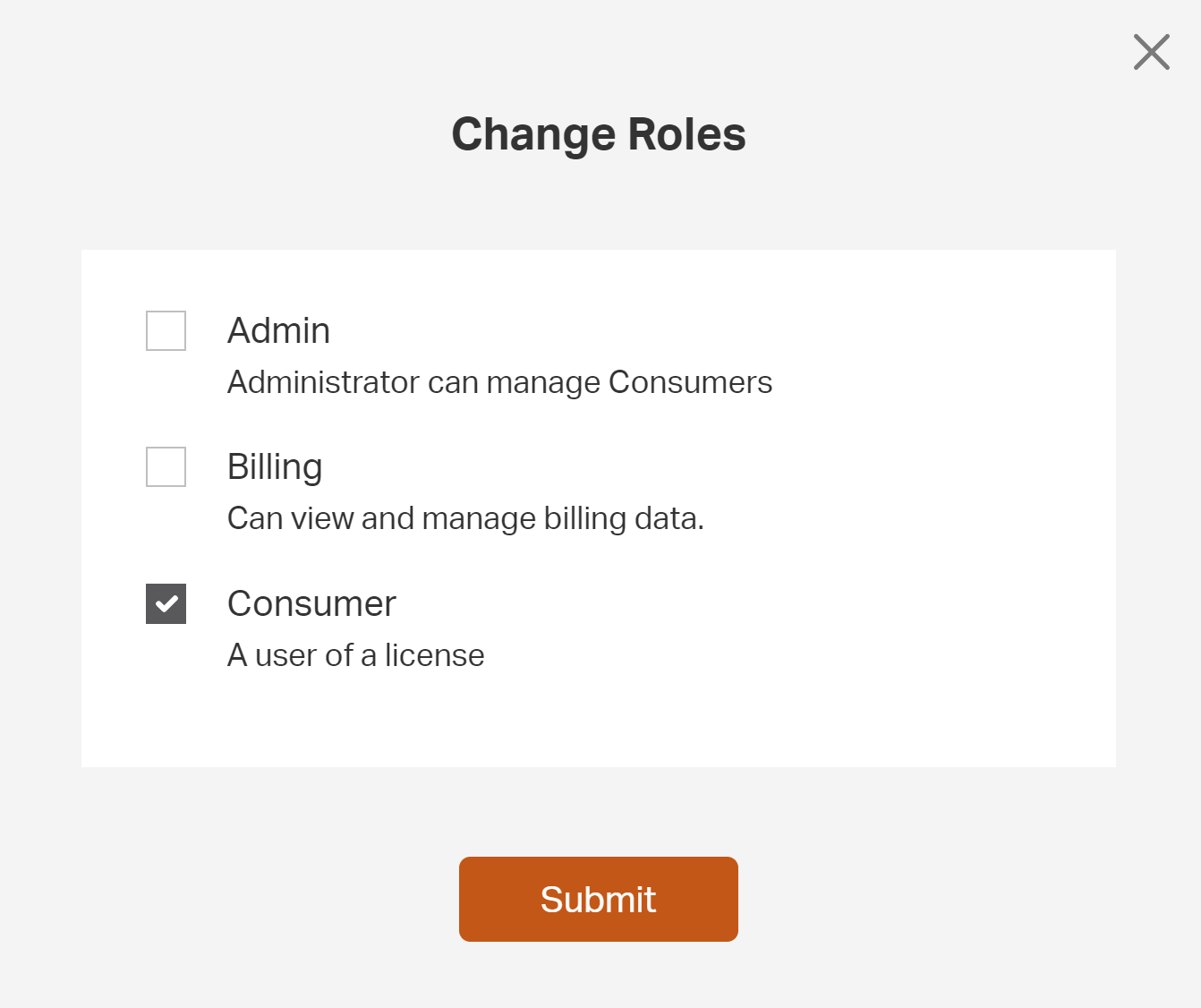 Additional Functionality
Free Trials: If you're part of an organization and want to try a new program, you can do so immediately, without waiting for verification and activation instructions to be sent via email.
Program Downloads – IT Admins are given more flexibility to ensure programs remain up to date. They can continue to use the Silent Install to update the software or allow users to update to the latest versions directly.
Technical Details of the RocPortal
The RocPortal manages cloud-based licenses on a secure Rocscience server hosted by AWS. Because these licenses are hosted on a Rocscience server, authentication takes place when users attempt to run their programs. This authentication cannot be done for licenses hosted on local servers, therefore, the RocPortal is only applicable for lease licenses with cloud-based licensing.