Article
EV's: Driving Demand for Lithium
Published on: Jan. 24, 2023 Updated on: Jan. 25, 2023
4 minutes read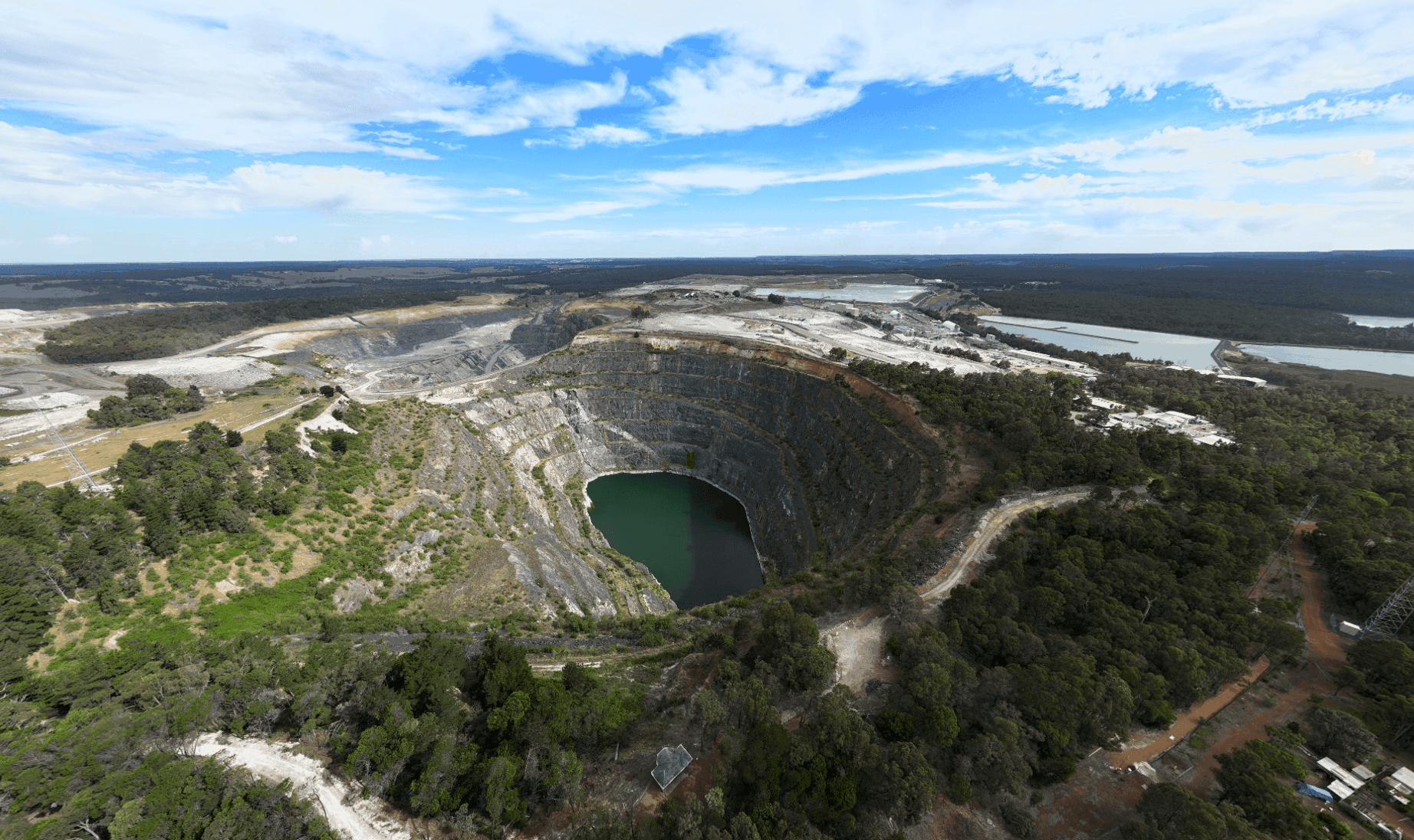 I'm sure in recent weeks you've opened your favourite news source and seen a headline mentioning Electric or Hybrid cars. Whether it's news about Tesla's latest factory or governmental policies aimed to phase out gas-powered vehicles, it's hard to go a day without mention of Lithium-ion batteries.
As an engineer or geologist, looking beneath the surface of these articles (no pun intended), you hold a unique perspective on the topic of electric vehicles and increased lithium production could change the mining industry in the years to come.
With a vested interest in advancing the mining industry through innovative geotechnical software tools, we will be listening to the needs of mining companies and focusing on how we can help fulfil them.
Why do we need lithium?

When was the last time the batteries in your TV remote died? Do you remember how inconvenient it was to get up to change the channel? You've just answered the question of why we need lithium.
Lithium-ion batteries have been all around us for years, powering everything from Gameboys to cordless drills. Today, one of the main driving forces for lithium production is Electric Vehicles (EVs). The International Energy Agency (IEA) expects EVs to increase from 4 million vehicles produced in 2018 to 120 million by 2030.
In 2020, 0.41 million metric tones of Lithium Carbonate Equivalent (LCE) was produced and in 2021, production increased by 32% to 0.54 million metric tons. Globally, the demand for lithium is expected to grow at an annual rate of 33.3%. McKinsey estimates that batteries will account for 95 percent of the lithium demand by 2030.
How is lithium mined and processed?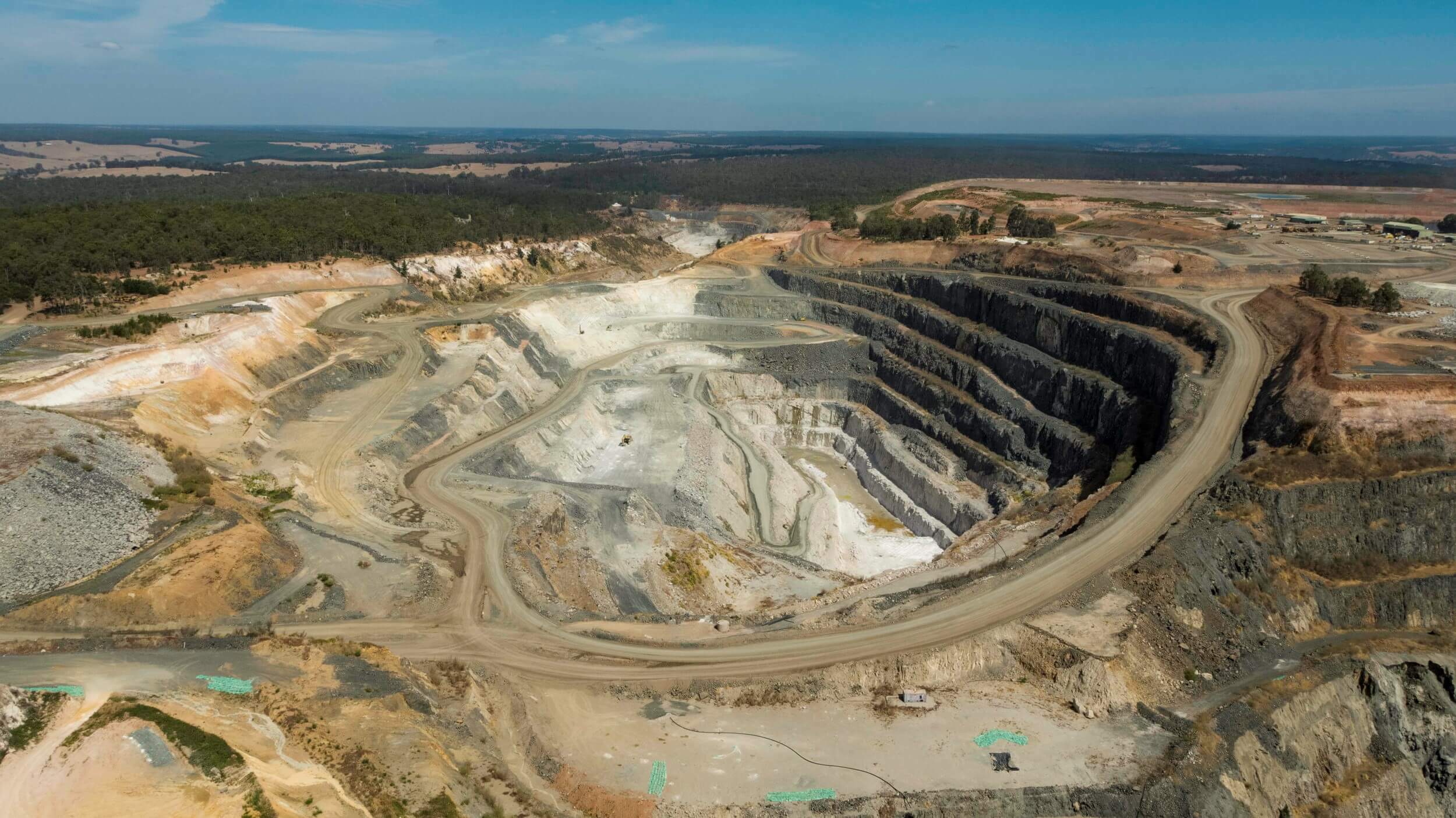 Lithium can be found either in underground brine reservoirs (known as salars) or mineral ore deposits.
To extract lithium from salars, salt-rich water is pumped to the surface and into a series of evaporation ponds. Throughout the following months, water and salts precipitate out leaving the brine with an increased lithium concentration.
A slurry of hydrated lime (Ca(OH)2) is often added to precipitate out unwanted elements like magnesium and boron. When the lithium concentration reaches a certain point, it is pumped to a recovery facility to extract the metal.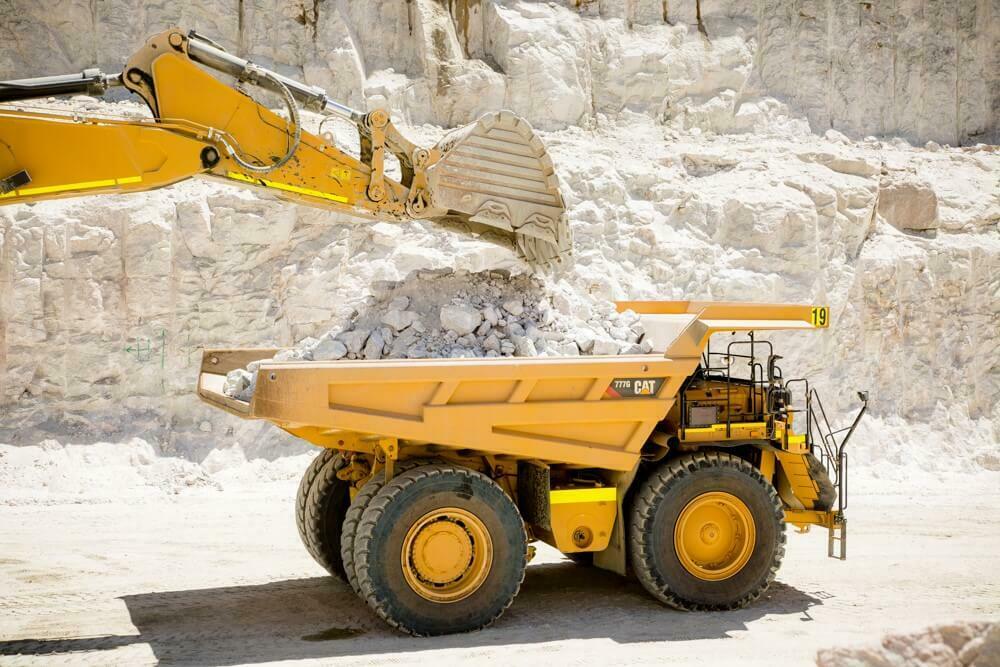 Lithium can also be extracted through hard-rock mining. Currently, only five minerals are used for commercial lithium extraction: spodumene, lepidolite, petalite, amblygonite, and eucryptite, with spodumene being the most abundant and yielding majority of the lithium.
Where is lithium mined?
In 2020, 98 percent of lithium production occurred in Australia, Latin America, and China.
Brine-based mining mainly occurs in Chile, Argentina, Bolivia, China, and the USA. Hard-rock mining is primarily done in Australia, with the largest lithium mine being the Greenbushes mine in southwestern Australia.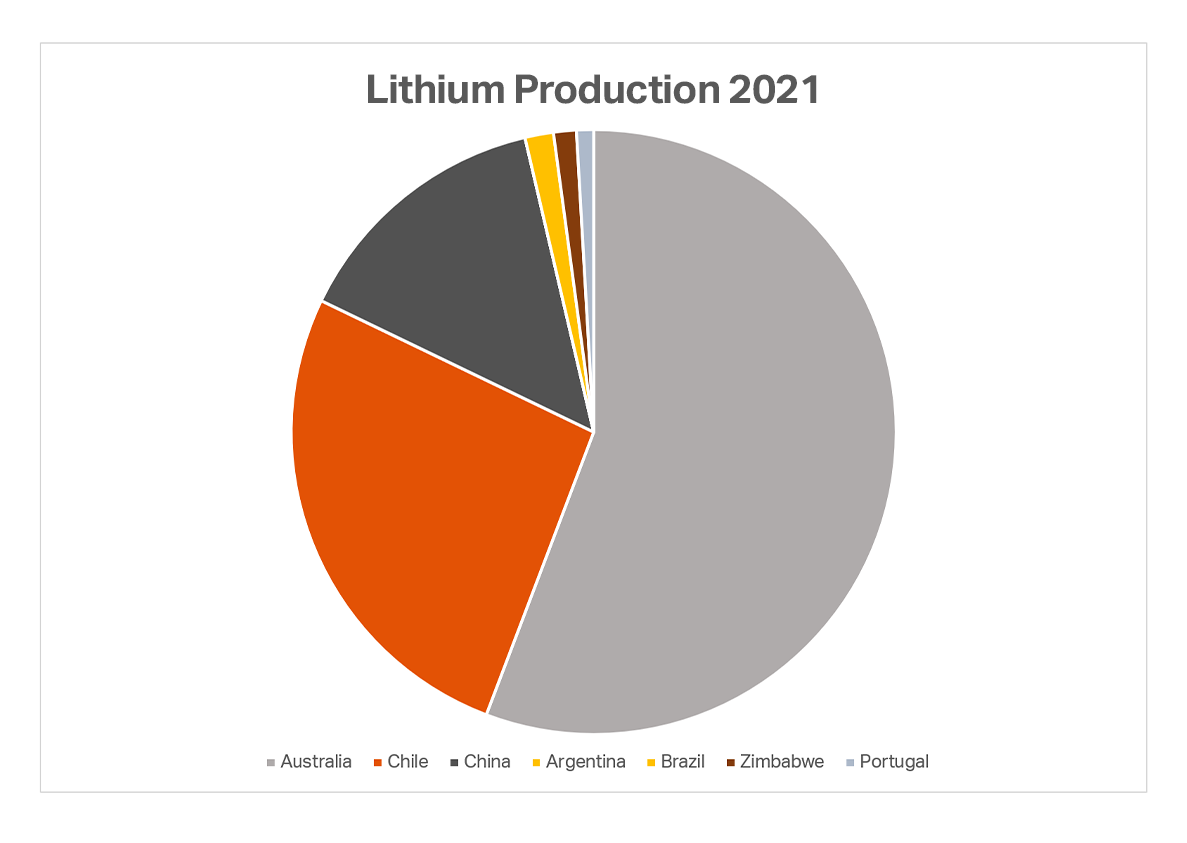 Lithium Production in 2021 by Country (tons)

Australia

55,000

Chile

26,000

China

14,000

Argentina

6,200

Brazil

1,500

Zimbabwe

1,200

Portugal

900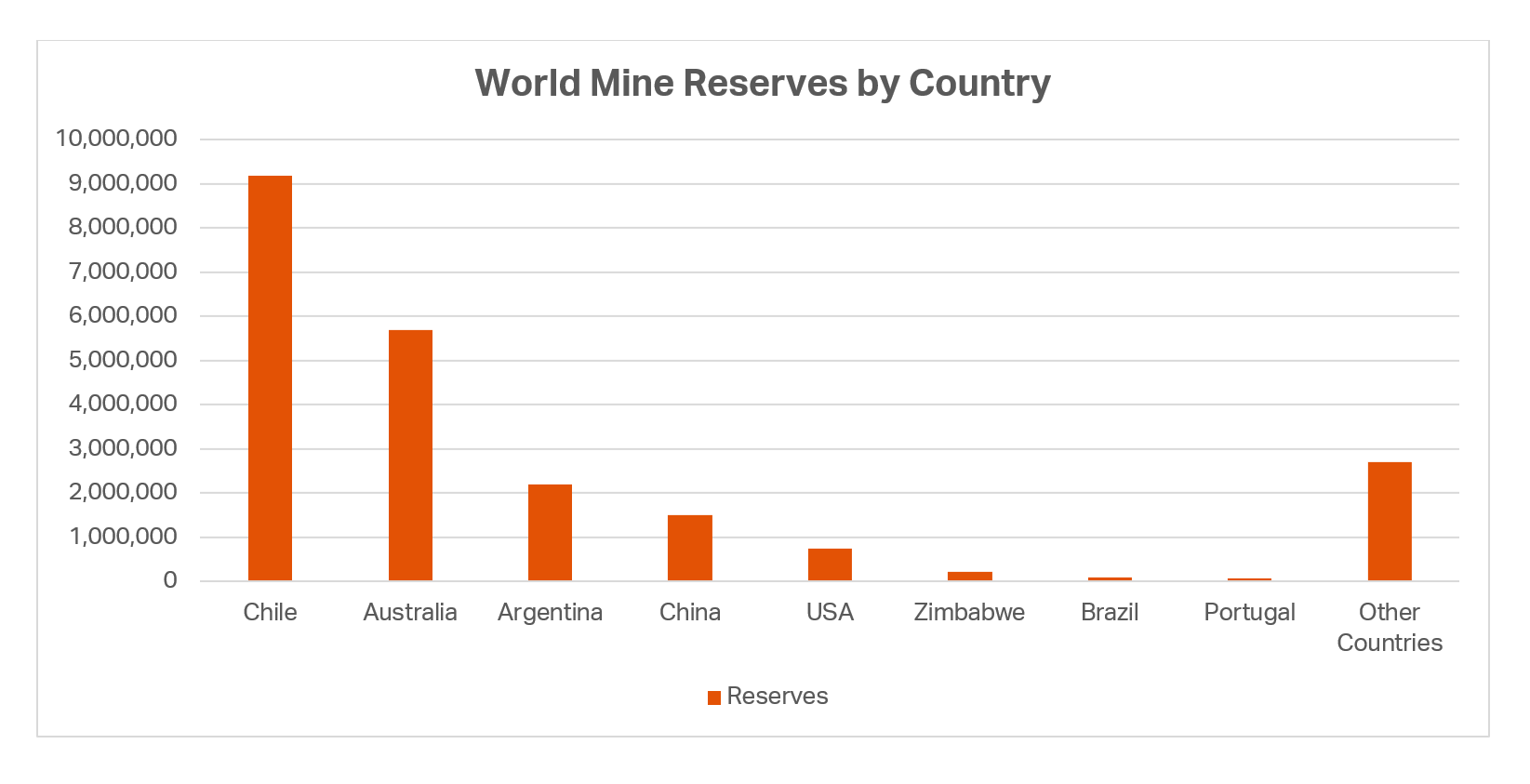 What will be the future of lithium mining?
There is no doubt that lithium mining will be rapidly increasing in the next decade to meet the expected demand for EVs. It will be interesting to watch how mining companies continue to optimize their processes to improve the cost efficiency and overall effectiveness of lithium production.
In the coming years, it will become even more imperative to use geotechnical tools to help identify the best methods for maximizing ore extraction as well as monitoring and analyzing the stability of these mines to ensure operations aren't impacted by slope failures or changing groundwater conditions.
Regardless of what material you're mining, Rocscience has a suite of geotechnical software tools that can help you efficiently model and analyze the stability of your mines.

1 Authors:
Calvin Heinrichs, Content Marketing Strategist at Rocscience
More from Rocscience