Article
Announcing Two-Way Integration Between Rocscience and GroundProbe
Published on: Mar. 19, 2019 Updated on: Nov. 09, 2023
2 minutes read
Rocscience is excited to announce the upcoming two-way data integration between its leading 3D slope stability programs, Slide3 and RS3, and GroundProbe's Slope Stability Radar suite of geotechnical slope deformation monitoring tools.

Users of Slide3 and RS3 can now import deformation output from any of GroundProbe's systems as radar data overlaid onto model results together with the Factor of Safety (FoS) and Probability of Failure (POF).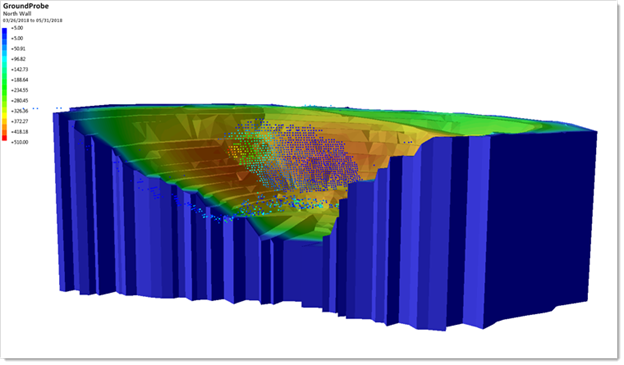 Conversely, users of GroundProbe's Slope Stability Radar Viewer will be able to import Slide3 and RS3 slope stability contour data as an overlay onto real-time radar deformation data, including FoS maps.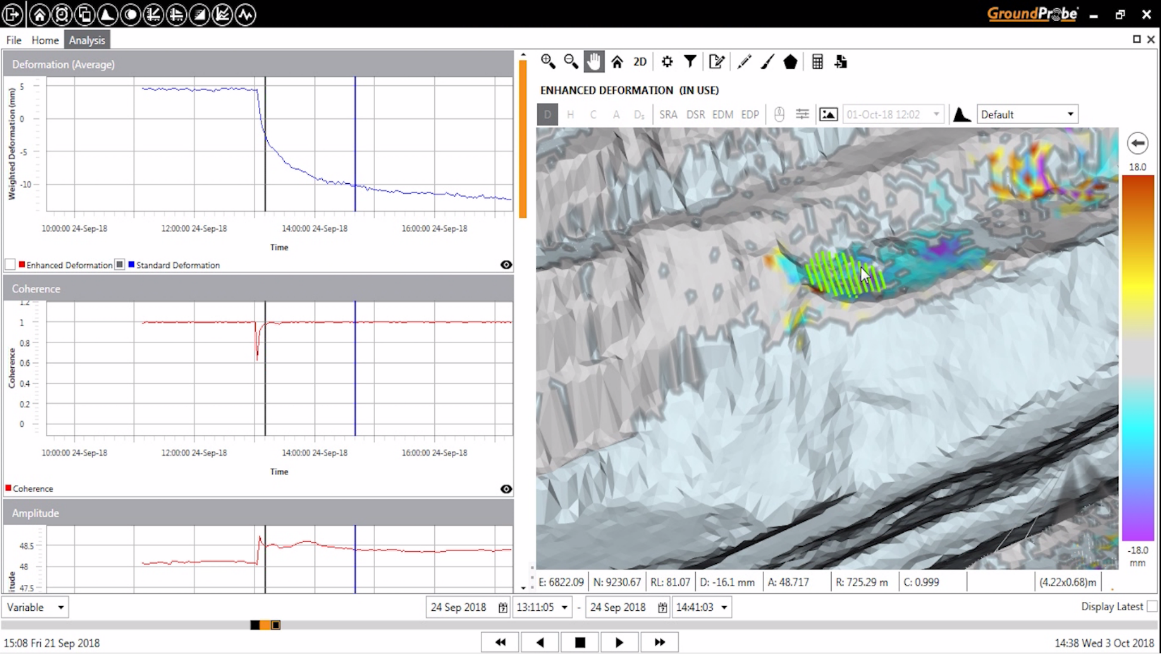 In addition to providing overall greater value to the global geotechnical community, this two-way exchange of data is a win-win in that it will allow geotechnical engineers to perform deep dive analysis of slope stability problems by comparing both modeling and monitoring results on a single display.
This collaboration particularly signifies a step-change in slope stability modeling in that it will allow engineers to calibrate and refine input parameters in comparison with radar data right in Slide3 and RS3, resulting in more efficient analysis and higher reliability from results. And with further advancements in radar data integration, this innovation could in future lead to so-called "intelligent slope design" in which models are "intelligently" updated in real time as ground conditions and behavior change and are further interpreted.
Expect to see the integration of GroundProbe radar data in Slide3 and RS3.
More from Rocscience