Webinar: Introducing RocSlope: Features & Applications - Latin America
Join us for this free webinar on 'Introducing RocSlope: Features and Applications' presented by Angela Li and Andrés Puerta Mejía, which will be hosted online in Spanish on July 20, 2023, at 1 pm Eastern Standard Time.
---
Únase a nosotros para este webinar gratuito sobre 'Introducción al RocSlope: Características y Aplicaciones' presentado por Angela Li y Andrés Puerta Mejía. Se llevará a cabo online y en español el 20 de julio de 2023, a la 1 pm hora estándar del este (EST).





Aspectos destacados de la sesión

Geometrías de Pendiente 3D: importación de geometría de taludes 3D, definición de regiones de material y agua subterránea
Modelado de Estructuras Geológicas: medición de juntas, conjuntos de juntas generados sintéticamente, importación de superficies de juntas discretas, definición de propiedades de las juntas y visualización de trazas de juntas
Estabilidad de Bloques 3D: geometrías de bloque complejas, remoción geométrica y cinemática utilizando la Teoría de Bloques (Goodman y Shi, 1985), factor de seguridad de deslizamiento utilizando el método de equilibrio límite, carga externa, presión del agua y soportes
Análisis Probabilístico: modelado de propiedades de materiales y juntas, y presión del agua estocásticamente
Análisis de Bloque: identificación de bloques que controlan posibles fallos a gran escala de pendientes y predicción de la extensión del fallo general debido a fallos sucesivos
Detección de Riesgos: mapas de calor de factores de seguridad, volúmenes inestables, presiones de sostenimiento necesarias y profundidades de falla
Ejemplo práctico de modelado de fallas en RocSlope, importando datos de orientación de estructuras geológicas de Dips
Presentador de seminarios web: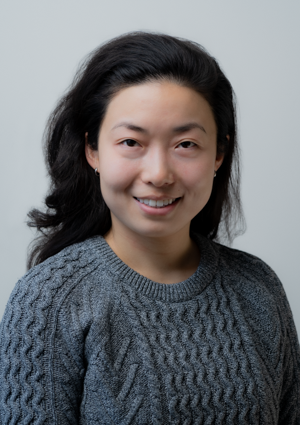 Angela Li es una Desarrolladora de Software Geotécnico y Gerente de Producto de varios programas de Ingeniería de Rocas en Rocscience, incluyendo Dips, SWedge, RocPlane, UnWedge y CPillar. Angela completó su BASc en ingeniería civil en la Universidad de Waterloo con una especialización en recursos hídricos. Ella tiene experiencia previa en consultoría y gestión de proyectos en los sectores de arquitectura ambiental, desarrollo de terrenos y arquitectura sanitaria.
Webinar Dates
Jul. 20, 2023
Languages
The webinar will be conducted in Spanish