Webinar: Introducing RocSlope: Features & Applications - North America, Europe & Africa
Join us for this free webinar on 'Introducing RocSlope: Features and Applications' presented by Angela Li, which will be hosted online in English on July 12, 2023, at 1 pm Eastern Standard Time.


Key highlights of the session
3D Slope Geometries: 3D slope geometry import, defining material regions and groundwater
Modeling Geological Structures: measuring joints, synthetically generated joint sets, importing discrete joint surfaces, defining joint properties and show joint traces
3D Block Stability: complex block geometries, geometric removability and kinematics using Block Theory (Goodman and Shi, 1985), sliding factor of safety using the limit equilibrium method, external loading, water pressure and supports
Probabilistic Analysis: modeling material and joint properties, and water pressure stochastically
Key Block Analysis: identifying key blocks which control potential large-scale failures of slopes and predicting extent of overall failure due to successive failures
Risk Detection: heat maps of factors of safety, failed volumes, required support pressures, and failure depths
A practical example of modeling joints in RocSlope by importing orientation data of geological structures from Dips
Presenter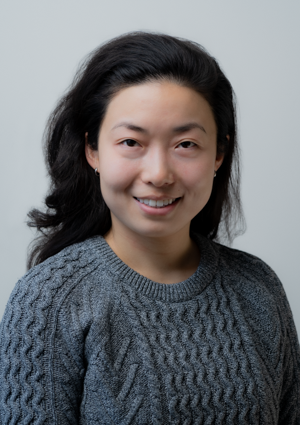 Angela Li is a Geotechnical Software Developer and Product Manager of several Rock Engineering programs at Rocscience, including Dips, SWedge, RocPlane, UnWedge, and CPillar. Angela completed her BASc in civil engineering at the University of Waterloo with a specialization in water resources. She has previous experience in consulting and project management in environmental, land development, and healthcare architecture sectors.
Webinar Dates
Jul. 12, 2023
Languages
The webinar will be conducted in English