Webinar: 3D Slope Stability Analysis using Slide3 and RSPile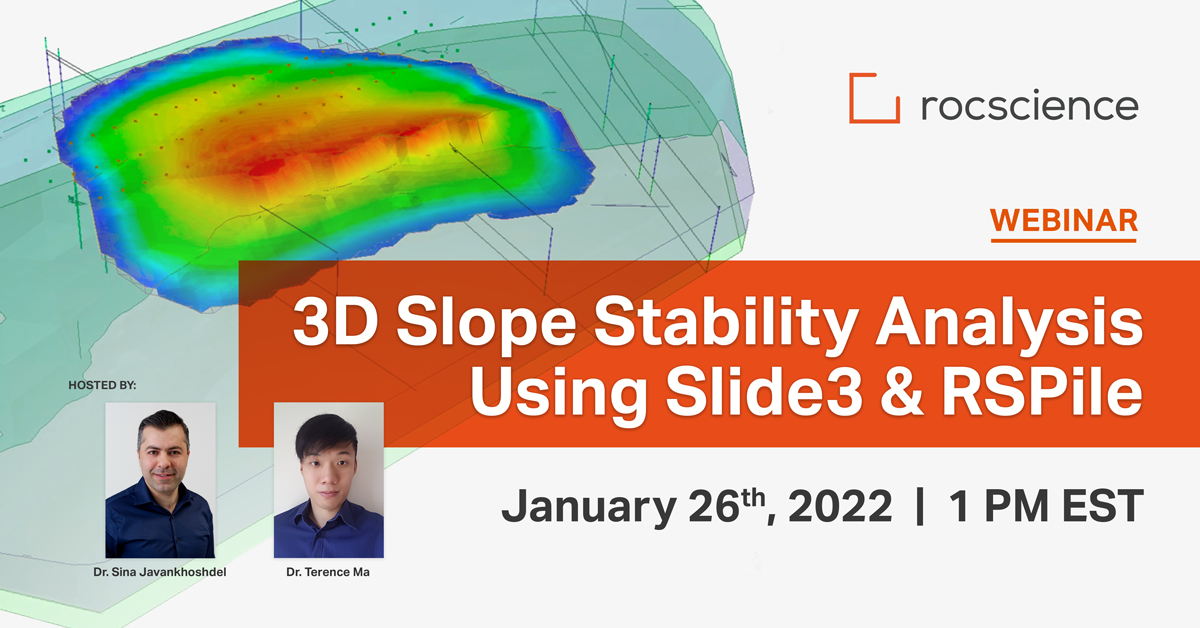 This free webinar brought to you by Rocscience will demonstrate how our 3D Limit Equilibrium Method program, Slide3 integrates with RSPile and allows users to perform more complex 3D Slope Stability Analysis.
The webinar is scheduled for Wednesday, January 26th, 2022, at 1 PM Eastern Standard Time and will be held in English. Book your spot now!
Webinar Dates
Jan. 26, 2022
Languages
The course will be conducted in English
Sign up for the webinar