Webinar: Introducing RocSlope: Features & Applications - in Portuguese
Join us for this free webinar on 'Introducing RocSlope: Features and Applications' presented by Thiago Bretas and Grace Huang, which will be hosted online in Portuguese on August 29, 2023, at 1 pm Eastern Standard Time.

---
Junte-se a nós para este webinar gratuito sobre 'Introdução ao RocSlope: Recursos e Aplicações' apresentado por Thiago Bretas e Grace Huang, que será realizado online em português no dia 29 de agosto de 2023, às 13h, horário padrão do leste.
Principais destaques da sessão
• Geometrias de inclinação 3D: importação de geometria de inclinação 3D, definindo regiões de material e água subterrânea
• Modelagem de estruturas geológicas: medição de juntas, conjuntos de juntas gerados sinteticamente, importação de superfícies de juntas discretas, definição de propriedades de juntas e exibição de traços de juntas
• Estabilidade de blocos 3D: geometrias complexas de blocos, removibilidade geométrica e cinemática usando a teoria dos blocos (Goodman e Shi, 1985), fator de segurança de deslizamento usando o método de equilíbrio limite, carregamento externo, pressão da água e suportes
• Análise probabilística: modelagem de materiais e propriedades de juntas e pressão da água estocasticamente
• Análise de bloco-chave: identificando blocos-chave que controlam possíveis falhas em grande escala de taludes e prevendo a extensão da falha geral devido a falhas sucessivas
• Detecção de riscos: mapas de calor de fatores de segurança, volumes com falha, pressões de suporte necessárias e profundidades de falha
• Um exemplo prático de modelagem de juntas em RocSlope importando dados de orientação de estruturas geológicas de Dips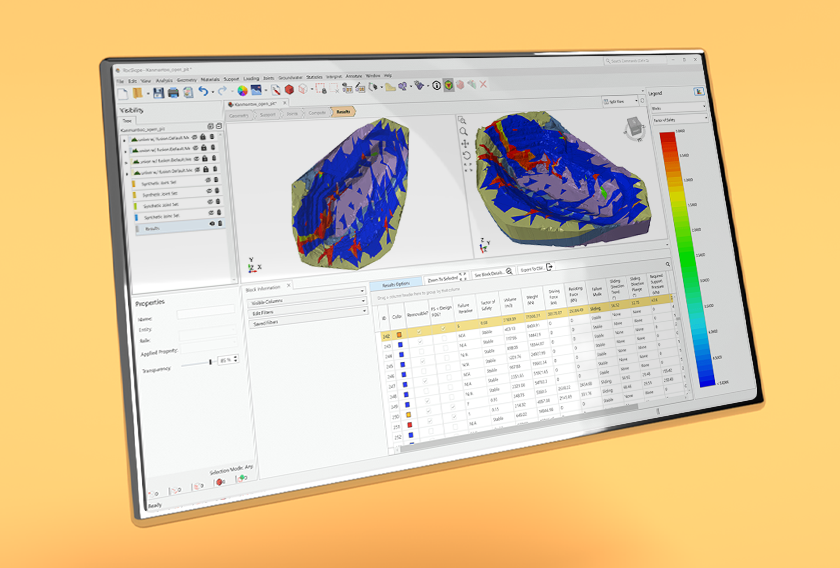 Apresentadores: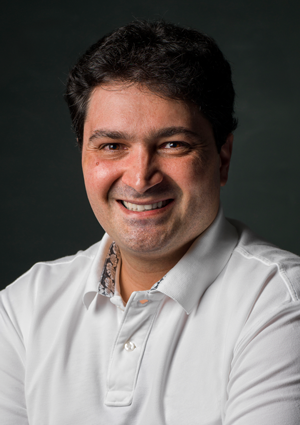 O Professor Thiago Bretas é mestre em engenharia geotécnica e conta com mais de 20 anos de experiência na área de modelagem numérica de pilhas, barragens, cavas, análises de estabilidade e sistemas de estabilização de taludes e encostas, estruturas de fundação e contenção. Também domina com excelência análises por equilíbrio limite e por elementos finitos em abordagens determinísticas e probabilísticas em 2D e 3D.

Dr. Grace Huang, Ph.D, Geomechanics Product Manager, Rocscience, completed her BASc in civil engineering at the University of Toronto, and her MSc and Ph.D. in Civil Engineering with a geotechnical focus at Virginia Tech. She has previous experience in software development, geotechnical consulting in the transportation sector, research, and teaching foundation engineering at the undergraduate and graduate levels.
Webinar Dates
Aug. 29, 2023
Languages
The webinar will be conducted in Portuguese