Course: Tailings Dams Stability Analysis: Recent Advances in Numerical Analysis & 3D Modelling
Course Details
Date: November 6th - 8th, 2023
Venue: Hotel Boulevard Plaza, Sala Strauss, Av. Getúlio Vargas, 1640 Belo Horizonte, MG 30112-024
Schedule: 9 am to 5 pm
Instructors: This course will be in English, instructed by Dr. Reginald Hammah, Director of Rocscience Africa.
Registration Fees:

Early Bird Price - $1195 USD (until September 30th, 2023)
Regular Price - $1395 USD
What's included:
Temporary software licenses
PDF of course materials
PDH Certificate
Lunch & Snacks
Please note:
Registrants will be responsible for their own accommodation

Participants must bring their own laptops (and mice)
Participant numbers are limited
Course Outline
Through a mix of presentations and 'hands-on' tutorials based on practical TSF embankment examples, the course will cover the following topics:
The Craft of Tailings Engineering
The changing nature – and permanence – of TSFs
The need to predict TSF performance/stability by computation and modelling
Mechanical Behaviour of Soils and Tailings
Fundamental characteristics of soil behaviours - shearing responses of granular material (soils and tailings)

Volume changes under shearing – dilative and contractive responses to loading.
Change in stiffness with stress and strain levels
Density/void ratio/state
Dilatancy (dilation angle)
Drained (effective stress) vs undrained (total stress) analyses
Brittle vs ductile behaviour
Consolidation
Post-peak and residual behaviour
Critical state/liquefaction
Parameters for characterizing the mechanical behaviour of soils and tailings.
Constitutive material relationships, including critical state soil mechanics laws.
Overview of TSF Stability Analysis and Modelling with Software

Failure mechanisms of TSFs

Slope instability
Foundation failure
Liquefaction

Measures of stability

Factor of safety
Probability of failure
Deformations
Seepage
Factors affecting embankment stability – review of inputs required for TSF stability analysis.
Limit equilibrium methods (LEMs)
Numerical methods
Fundamentals of Limit Equilibrium Methods (LEMs) and 3D Stability Analysis
Methods of slices (Bishop, GLE/Morgenstern, Janbu, Spencer, etc.)
Failure surface shapes
Assumptions of LEM
Choosing appropriate methods of slices
When should we model in 3D?
Developing 3D TSF models
Interpreting 3D LEM results
Numerical Methods
Stress-deformation analysis
How stress-deformation analysis (deformations, strains, stress states, pore water pressures, etc.) can be used to assess dam safety and performance.
Overview /fundamentals of numerical methods – finite element method (FEM), finite difference method (FDM), boundary element method (BEM), discrete element method (DEM)
Shear strength reduction (SSR) method for calculating slope factors of safety.
Development of relevant stress-deformation analysis (numerical) models that capture real-world TSF performance.

Understanding different drainage conditions – drained, undrained, and coupled (consolidation) conditions
Modelling pore pressures in tailings dams and foundations
Evaluating stability (factors of safety) and deformations under various loadings (including liquefaction potential under static loadings)
Where to put model boundaries
Boundary conditions to be applied.
Meshing of models
Verification of Models and Model Assumptions
Capturing of diverse geotechnical and hydrogeological conditions, material behaviours (and associated strength parameters) under various loadings and multiple construction stages
Judgement of analysis outputs for reasonableness (results that reflect actual performance and reproduce the essential aspects of TSF behaviours
Seepage and Groundwater Analyses
Pore pressure changes in TSF embankments, stored tailings, and foundation
Modelling pore pressures in tailings dams and foundations

Steady-state seepage analysis
Transient analysis
Coupled analysis
Excess pore pressure
For any additional queries, please reach out to our Latin American team.
--
Course Instructor: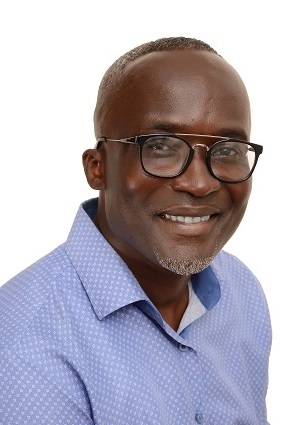 Dr. Reginald Hammah, Ph.D., P.Eng. Director of Rocscience Africa holds a Ph.D. in Civil Engineering from the University of Toronto and brings over 20 years of experience in rock mechanics and geotechnical engineering. He uniquely blends practical problem-solving experience with software tools and theoretical understanding of geotechnical behavior. He is well known for breaking down complex problems into simpler, more familiar, and solvable components.
Course Dates
Nov. 6, 2023 - Nov. 8, 2023
Location
Belo Horizonte, Brazil
Languages
The course will be conducted in English
Registration Fee
Early Bird: USD $1195
(until Sep. 30, 2023)
Regular: USD $1395