Case Study
Tailings Dam Management & 3D LEM Risk Assessment
With a number of catastrophic tailing dam failures in recent years, the mining industry is now under a microscope to implement safer methods for storing tailings. Following the 2019 Brumadinho tailings dam collapse in Brazil, the Agência Nacional de Mineração (ANM) published "Resolution No. 13," to strengthen and better regulate the construction of tailings storage facilities (TSF). One method to achieve safer TSF's is by using filtered iron ore tailings dry stacking (FTDS), which bypasses the need for a tailings impoundment, mitigating the risk for dam failure.
This paper by Freire et al., presented at the Rocscience International Conference 2021, analyzed the stability of a proposed filtered, dry-stacked, iron ore tailings storage facility in Brazil using the 3D limit equilibrium software, Slide3.

3D STABILITY ANALYSIS
The model was created in Slide3 using geological data from Leapfrog Geo and a design constructed in Autodesk's Civil3D. The FTDS was designed to have a height of 115m with a capacity of 6265 Mm3. The final geometry of the stack includes a bench height of 10m, width of 8m, and a bench face angle of 18 degrees. The general view can be seen in Figure 1.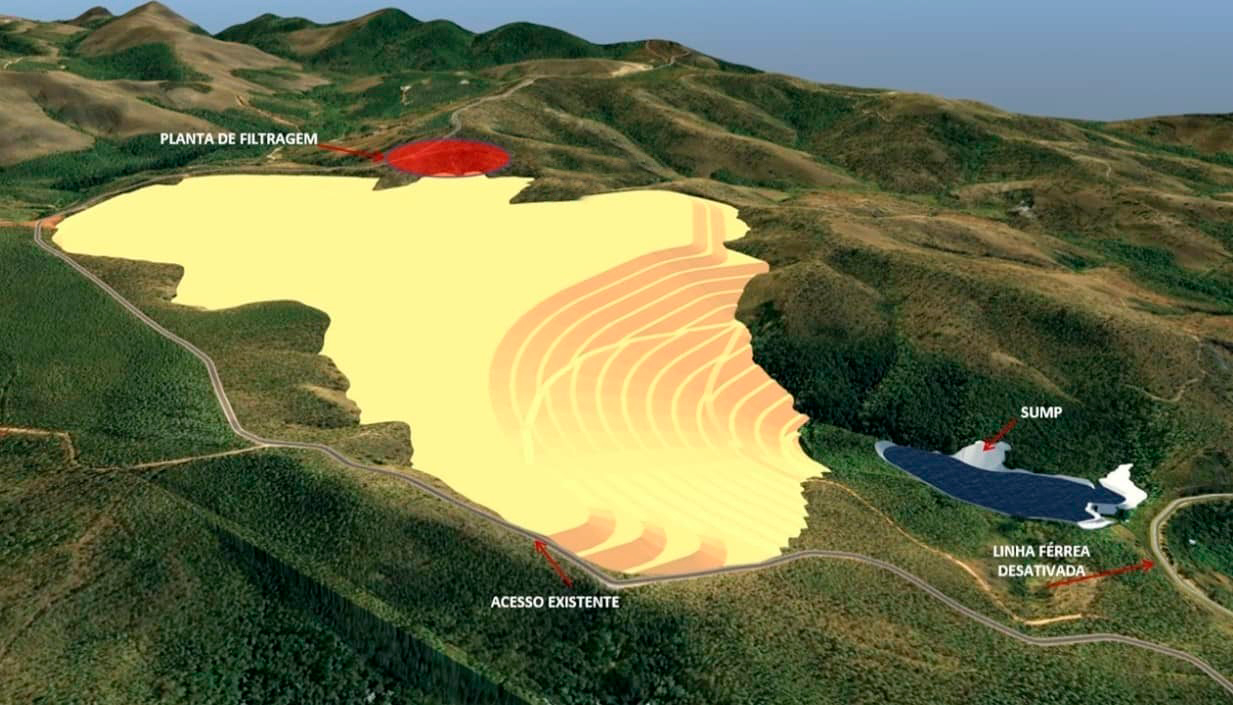 RESULTS
The critical factor of safety (FOS) at residual material strength was found to be 1.85 and the area of the critical slip surface can be seen in Figure 2.


The critical FOS at peak material strength was 2.04 (Figure 3.)

The safety maps of the 3D stability analysis are shown for residual material strengths (left) and peak material strengths (right) in Figure 4.



2D SECTION VIEW IN SLIDE3
In addition to the 3D results meeting the FOS criteria set by the ANM and CDA, a cut from the Slide3 model using the section creator tool was used to better visualize and evaluate the depth of the critical slip surface and its characteristics.



FUTURE TAILING DAM DESIGN
In this research paper, 3D slope analysis plays an important role of verifying the design of the tailings storage facility, to ensure it will meet the acceptance criteria. Slide3's interoperability with other software programs provides you a streamlined process of using your data to build models efficiently, and its 2D section creator tool is an added tool for validating 3D results with the 2D results.
See for yourself how Slide3 can benefit your everyday analysis by getting a free two-week trial today or watching one of the many Slide3 tutorials on the Rocscience YouTube channel.
Back to top
More from Rocscience