Product Announcement, Article
We're Renewing Our Brand—and Our Commitment to You
Published on: Jun. 15, 2018 Updated on: Apr. 25, 2022
4 minutes read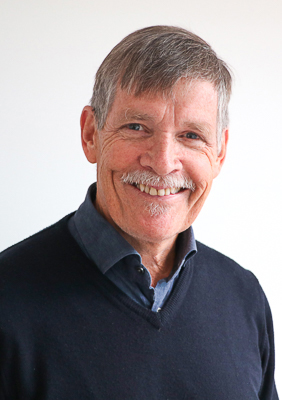 Since 1996, Rocscience has been leading the geotechnical industry with innovative, reliable, and intuitive tools used by engineers around the world. Over the years, we've expanded the company, growing our suite of tools to 16, our workforce to 35, and our customer base to over 7,000 companies located across the globe.
With 22 years of success behind us, we're looking more than ever towards the future, what it holds for you, our customer, and how your needs will evolve with changes in the geotechnical industry at large. That's because the design and development of our software has always been inspired by you, your work, and the tools you use to get it done. Which is why we recommit every day to listening to you and what you care about so we can provide you with the best customer experience possible.
In fact, the very core of Rocscience is built on the idea that we thrive as a company when we listen to our employees, our peers, and especially our customers. And it's this foundation of receptiveness and responsiveness that has driven us to rebuild the Rocscience brand from scratch.
Our new logo: a company that listens

At the center of our rebrand are our new logo and tagline, embodying what the Rocscience brand stands for. Together, these represent our foundation of stable and reliable software while underscoring our commitment to listening to customer feedback in our mission to always build better tools that work for you.
We'll be taking this new brand with us around the world, so wherever you see the Rocscience orange box, you'll know there's someone there who's eager to hear from you, whether it's just a friendly hello or feedback about our tools and how you use them.
New product icons that speak your language
You'll also notice we've designed new icons for all our products with embedded visual cues to help you recognize each tool at a glance.
Orange for rock and soil
When you see an orange icon, you'll know the tool can be used for almost any application, including rock and soil. Our Orange products include Slide2, RS2, RSPile, and more.

Grey for rock
To find tools designed specifically for modeling and analyzing rock, you can now look for grey icons. Our Grey products include RocFall2, SWedge, Dips, and more.

2D vs. 3D
Finally, you'll now be able to distinguish a 2D program from a 3D program by the thickness of the icon's border. Icons with a thin border denote 2D programs while ones with a thick border denote programs with 3D capabilities.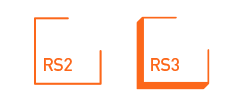 A new website built for how you work
The final element in our rebrand is a new website that's built for you and how you work. A top-to-bottom restructuring and completely new navigation make it much simpler and easier for you to explore, discover, and find the content that's right for you.
For example, after carefully listening to you to understand how you use our software, we've broken down our products into three main categories: Slope Stability, Excavation Design, and Geotechnical Tools. With these categories, you can now explore and look for solutions to your projects in ways that mirror real-world situations, even finding ones you were not aware existed.
Based on how you use the site, we've created new product pages that are a central place for all the information you need, whether you're looking to get a quick overview and product highlights, access Online Help, or purchase a license. Take a look at the Slide2 page to see the new format in action.
Another key change to the site's structure is an updated Support Centre that consolidates our previous Knowledge Base and Online Help into a single place where you can quickly get all the answers you need.
We invite you to explore our new site and let us know what you think. Just drop by our new contact page to send us your feedback.

Our renewed commitment to you
With our renewed brand and website, we're renewing our promise to you to deliver best-in-class analysis tools that solve problems quickly and implement solutions that are safe, stable, and reliable.
Thank you for being our partner for the last 22 years – we can't wait to explore the future of geotechnical engineering with you.
Geotechnical tools, inspired by you.