Report Generator
The Report Generator

(formerly the Info Viewer) shows different information depending on what type of analysis you are carrying out.
The Report Generator page can be saved as a .pdf file.
The following information is summarized:
Project Summary
Soil Layers
Soil Properties
Pile Section Properties
Pile Types
Pile Settings
REINFORCED CONCRETE AND PRESTRESSED CONCRETE SECTIONS
When reinforced concrete or prestressed concrete sections are defined, the Report Generator presents a summary of the section, including a diagram. The reinforcement locations and material properties are displayed in a table below the section.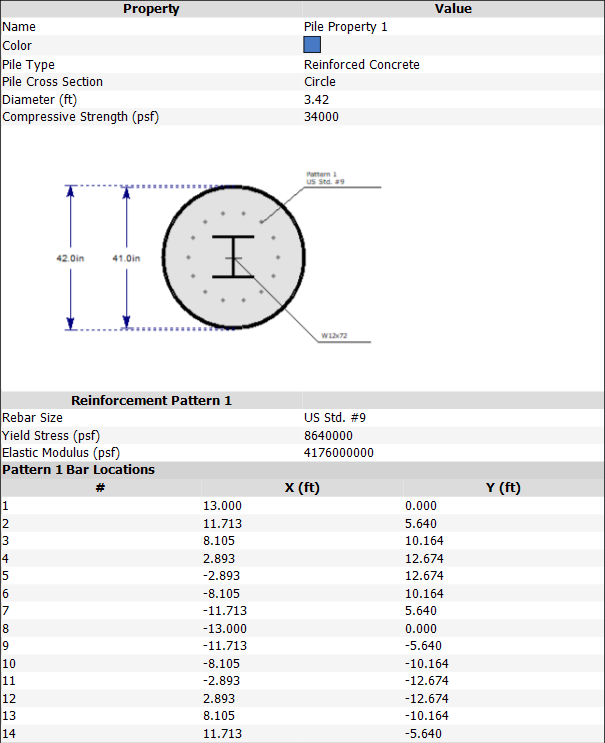 GROUP ANALYSES
For a Group Analysis, the following additional sections are included in the Report Generator:
Results - Cap Results and Cap Pile Results
Cap Settings