Manage Your Profile
This page is used for editing user's personal information and changing the password.

To access this page:
Go to the left-hand navigation menu and select Manage Your Profile below the RSLog logo.

The page should appear as follows: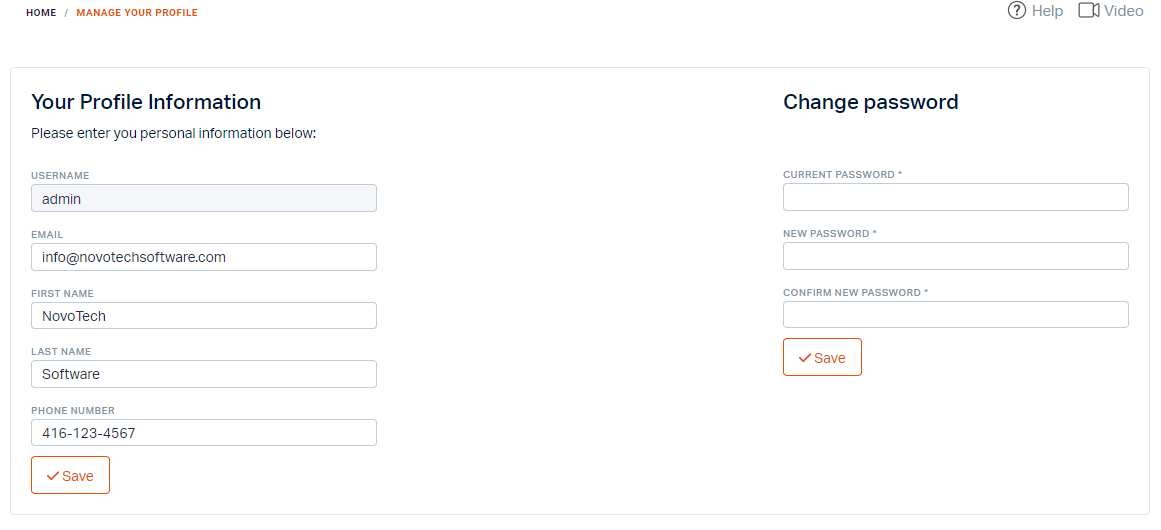 Use the left part of the screen to edit your personal information. Please note that the username can only be edited by the administrator of your company account.
If you wish to change your current password use the right part of the screen and enter both your current and new passwords, then click Save.