Graph Endpoints
The Graph Endpoints

feature allows users to generate an Endpoints graph of results.
To generate an Endpoints Graph:
Select Graph Endpoints in the Interpret menu. The Chart Options dialog should appear. <the following image needs to be updated.>

Specify the Data to Plot.
Specify the Value to Plot.
Set the Number of Bins.
Click OK.
Below is an example of an Endpoints graph: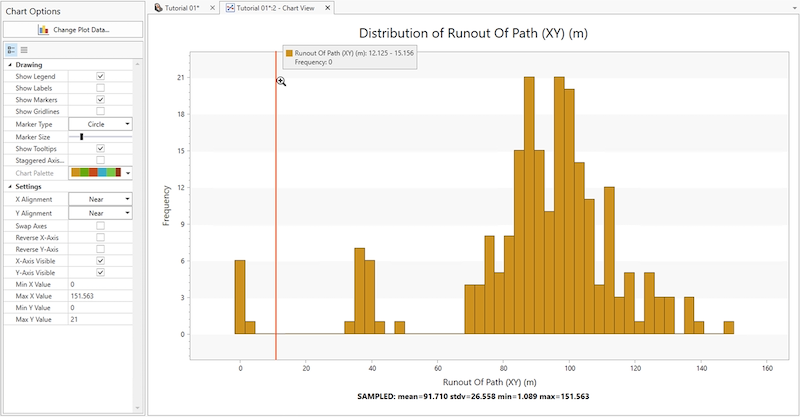 Data Types available to Plot include:
Runout of Path (XY)
Runout of Path (Z)
Runout of Path (Total)
Travel Time